MUSICIANS BOOTLICk
HOSTED BY CHAZ AMROSE
** BROADCASTING LIVE ON PERISCOPE*@CleveRockerBoy
WEDNESDAYS AT 8:30 PM.
and us on Youtube: THE MUSICIANS BOOTLICK.
 
***Season 2 starts 3/16** bootlick line upS:
bIG IN JAPAn, BILLY MORRIS, DD, FRANK AMATO, DREADLOCK DAVE, TRICKY DICK & THE COVERUPS, MONICA ROBINS, SUNRISE JONES BAND, ARMSTRONG BEARCAT, BRENT KIRBY, tommy & judi amato, THE SAX MAN, DJ SIN, ROBBING MARY, ROB SAMAY,Geogia & snake rock, AGENT SKIP ROBERTS & PROUD TO PRESENT A LONG LIST OF THE BEST new ORIGINAL ARTISTS IN THE CITY; jul big green,stephanie trivison & these knees JUST TO NAME A FEW...
ABOUT THE SHOW
Clevelanders' telling their Cleveland music Stories
THE MUSICIANS BOOTLICK IS A WEDNESDAY NIGHT MUSICIANS JAM & LIVE WEEKLY WEB SERIES RECORDED AT ONE OF THE GREATEST AMERICAN INSTITUTIONS FOR MAKING MUSIC, THE DIVE BAR. THE GREENVILLE INN IN CHAGRIN FALLS, OHIO FITS THIS BACKDROP PERFECTLY. THE SHOW WHICH WILL BE IN THE STYLE OF THE POPULAR WEB SERIES 'LIVE AT DARYL'S HOUSE' WILL FEATURE A PLACE WHERE ESTABLISHED COLLEAGUES AND NEWER PERFORMERS OF ALL MUSICAL GENRES CAN COLLABORATE TO TELL THEIR STORIES. ITS A PLACE WHERE THE GREAT CLEVELAND MUSIC SCENE CAN SHOWCASE TO THE WORLD WHY OUR MUSICAL HERITAGE IS SUCH. FROM THE LAND WHERE ROCK WAS BORN MUSICIANS TELL THEIR STORY IN AN INTIMATE INTERVIEW AND THEN PLAY "THEIR" SONGS TO A CAPTIVE GREENVILLE CROWD AND TO THE WORLD ON THE WEB.
THE MBB WILL THEN TURN INTO A TRADITIONAL SETTING FOR A MUSICIANS JAM NIGHT. SO MUSICIANS, THIS WILL BE A PLACE TO AUDITION YOURSELF IN FRONT OF OTHERS LOOKING TO COLLABORATE, OR MEET UP WITH NEW PAYERS OR JUST TEST YOUR CHOPS OUT WITH THE HOST BAND MADE OF PROFESSIONAL MUSICIANS; CHAZ AMROSE ON VOCALS, GIO MASTRO ON GUITAR, CRAIG MARTINI ON BASS AND mITCH PIAZZA ON DRUMS.
 
SCHEDULE:
8PM HOST BAND & JAM WITH SPECIAL GUESTS
9PM BOOTLICK LIVE WITH MAIN GUEST
10PM-12AM MUSICIAN JAM SESSION
ABOUT THE HOST & HIS MISSION
CHAZ AMROSE IS ONE OF THE MANY PRODIGAL SONS OF CLEVELAND. HAVING PLAYED HIS SONGS ALL OVER THE COUNTRY AND THE WORLD HE HAS TURNED OUT A RICH AND VARIED CAREER. HE HAS BEEN PLAYING IN ORIGINAL, COVER AND SHOW BANDS SINCE HE WAS 17. FROM CLEVELAND TO LOS ANGELES, LAS VEGAS AND THE CARRIBBEAN HE HAS BEEN WORKING ON HIS CRAFT AS A SINGER, SONGWRITER AND ENTERTAINER SHARING THE STAGE WITH A MYRIAD OF MUSICIANS AND PERFORMERS OLD AND NEW. A 10+ YEAR RUN ON THE FAMED LAS VEGAS STRIP FOUND CHAZ FRONTING HIS OWN BAND(THE ORIGINAL POP CULTure), wORKING IN SHOWS AND AS AN IMPERSONATOR FOR ABOUT EVERY MAJOR CASINO AND SHOW FRANCHISE IN LAS VEGAS. AS A FRONT MAN CHAZ HAS WON ACCLAIM FROM THE BEST AGENCIES L.A. AND LAS VEGAS HAS TO OFFER WHILE kEEPING BUSY THE MAJORITY OF THE LAST 20 YEARS OUT WEST AND ABROAD. HE NOW WANTS TO BRING HIS STORY HOME. "I WANT TO SPEND EVERY MINUTE I CAN NOW ENRICHING CLEVELANDS' MUSICAL PROWESS AND DIVERSITY. THE 'CLE' IS ON THE RISE AND I WANT TO BE PART OF WHAT MAKES THIS CITY GREAT. THE MUSICIANS BOOTLICK IS THE PERFECT PLATFORM TO SHARE THE STAGE WITH CLEVELAND MUSICIANS AND JUST LET THE MAGIC HAPPEN. CLEVELAND TRULY IS A GREAT MUSIC TOWN FULL OF EVEN GREATER DIVERSITY IN ITS MUSIC. CLEVELAND BOASTS SOME OF THE GREATEST MUSICIANS, PERIOD. tHE BOOTLICK IS A 'THANK YOU FOR THE MUSIC' TO ALL THE WORKING MUSICIANS IN EVERY CORNER OF THE CITY. EVERY WEEK, I CANT WAIT TO BE AMAZED BY THE GREAT MUSICIANS WE HAVE HERE. NOT ENOUGH PEOPLE KNOW ABOUT THEM...NOW THEY WILL."
YOUR INVITED
THE MUSICIANS BOOTLICK AND BBQ HAPPENS EVERY WEDNESDAY, 8PM @ THE GREENVILLE INN. LIMITED SEATING ON FIRST COME BASIS, oR RESERVE YOUR SEATING IN ADVANCE. LIVE SHOW ETIQUETTE IS APPRECIATED.
Reservations
ABOUT THE SHOW PRODUCER
JASON RAUHOFF - MULTI MEDIA PRODUCER - AS MMP, JAKE WILL BE IN CHARGE OVERSEEING THE CREATIVE AND TECHNICAL CONTENT AND EDITING FOR THE MUSICIANS BOOTLICK SHOW. HIS ROLE WILL HAVE THE GREATEST IMPACT, AND BASED ON HIS AWE-INSPIRING WORLD CLASS SUCCESS IN THIS ARENA, THE MUSICIANS BOOTLICK SHOWS ARE SURE TO BE SPECTACULAR. JAKE'S CREDITS INCLUDE SEVERAL LAS VEGAS RESIDENT CIRQUE DU SOLEIL PRODUCTIONS AS AUIO AND VISUAL PRODUCER (ZUMANITY, MYSTERE, LOVE) AS WELL AS THE DRAGON'S TREASURE (2010 TEA AWARD WINNER), A MULTIMEDIA SPECTACULAR AT CITY OF DREAMS, MACAU. THE LIST OF CONCERTS AND FESTIVALS UNDER HIS BELT AS A MMP INCLUDES DOZENS OF 'A' LIST INTERNATIONAL ARTISTS AND GROUPS. AND AS A RECORDING ENGINEER, RAUHOFF WAS ENGINEER FOR "THE COLLEGE DROPOUT" BY KANYE WEST (WINNER - 2005 GRAMMY FOR BEST RAP ALBUM, NOMINEE FOR 2005 GRAMMY ALBUM OF THE YEAR), AS WELL AS RECORDING ENGINEER FOR NUMEROUS SOUNDTRACK ALBUMS FOR CIRQUE DU SOLEIL AND BROADWAY SHOWS.
Previously on The Bootlick: Christine Marie
Previously on The Bootlick: sean Samson, Grabbit Stands
David Loy And His Band The Ramrods Stop By The Musicians Bootlick On January 13th To Talk About His 32 Year Career In Cleveland Music And Then They Hit The Stage To Play Some Of His Rockabilly Favorites.
In His Storied Career Loy Has Opened For The Romantics, Joe "King" Carrasco, Blackfoot, Maggie's Dream, Jason And The Scorchers, And Bill Kirchen. Getting Back To His Rockabilly And Americana Roots, David Loy And The Ramrods Recently Opened For Rock & Roll Hall Of Fame Inductee Wanda Jackson. He Is A True Cleveland Original.
I Have A Lot I Owe To David As He And I Spent Many Gigs Together In The Late 90'S As He Carried Me Musically While I Was An Up And Coming Singer And Guitar Player. In Fact He May Even Be Surprised To Know That The First Gigs I Actually Played Integral Guitar On Were The Gigs We Did.
Join Us At The Greenville Inn On January 13th As I Am Proud To Feature A Night Of Killer Rockabilly Originals And Covers With DAVID LOY & THE RAMRODS On THE MUSICIANS BOOTLICK.
CARLOS JONES
PREVIOUSLY ON THE BOOTLICK: stephanie trivison & these knees
PREVIOUSLY ON THE BOOTLICK DANNY AYALA, THE DEMON FROM MR. SPEED-KISS TRIBUTE
pREVIOUSLY ON THE BOOTLICK 11/11; DREADLOCK DAVE McDOUGALD
PREVIOUSLY ON THE BOOTLICK: THE SUNRISE JONES BAND
WEEK OF 10/21: Tricky Dick tore up the stage and ran up the largest single alcohol tab the Greenville has had for 1 band. Thank God for uber, LOL!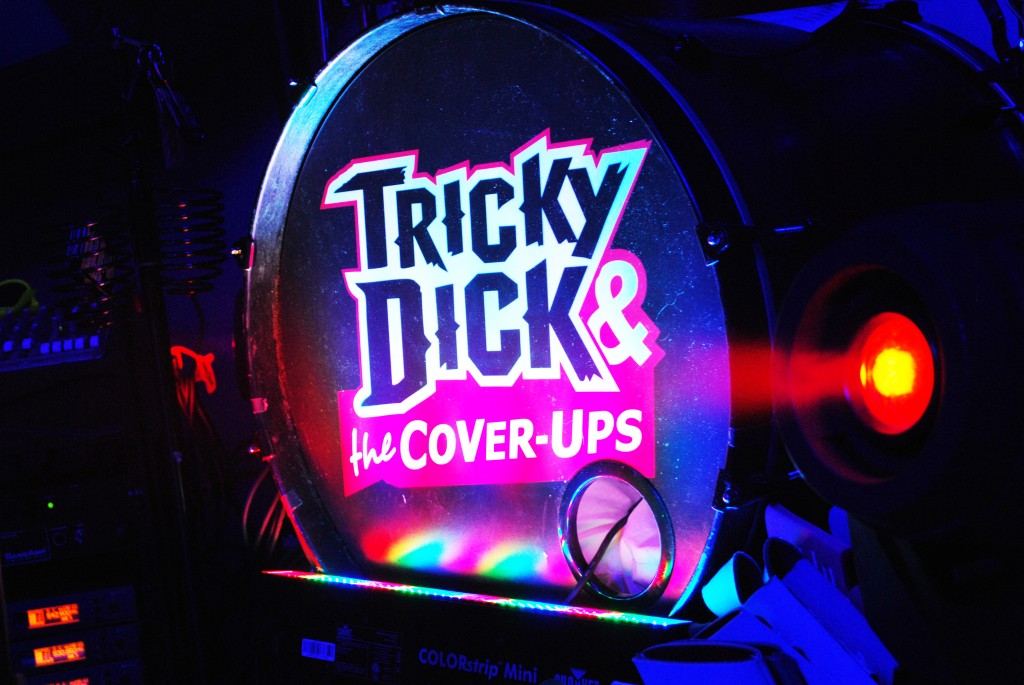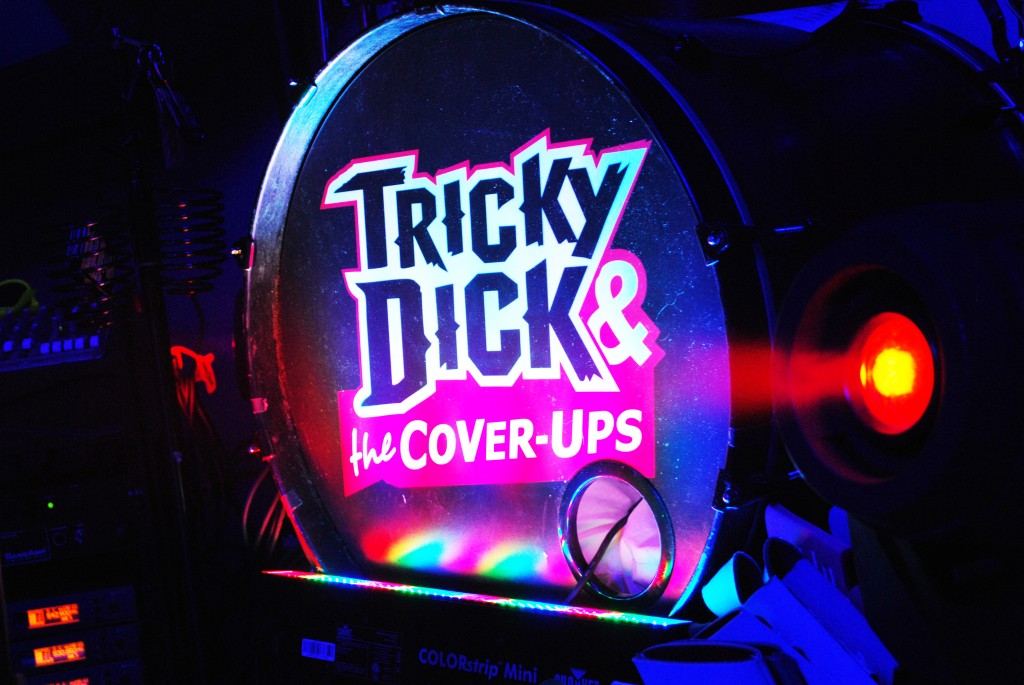 PREVIOUSLY on THE BOOTLICK 10/7 below
Kevin Rian & Celeste Harsa
CHAZ AMROSE WITH CLEVELANDS LEXXI FOXX OF STEEL PANTHER
SPONSORS:
THE GREENVILLE INN (LINK)
***Come suport our show as we audition for a cable network series***
Email The Show:
musiciansbootlick@gmail.com